V dobách minulých se dala urážka mezi muži smýt pouze krví. Zvláště, jednalo-li se o šlechtice. Takový rolník měl totiž naprosto přízemní starosti, jako například
– jak uživí páté dítě, které je na cestě
– jestli jeho bídou zesláblá žena přežije porod
– jestli nebude muset nakonec prodat poslední krávu, aby se dostal z nejhoršího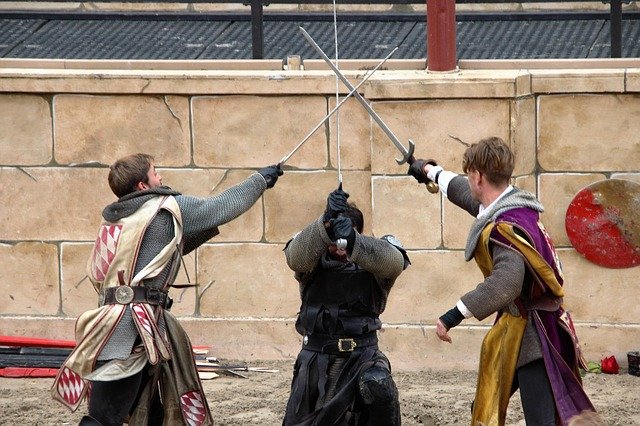 Prostě měl hlavu plnou banalit a o tak vznešené zábavy, jakými byly souboje, se naprosto nezajímal.
· Souboje se stávají velkým hitem zejména v dobách napoleonských válek.
· Z důstojníků si berou příklad i obyčejní vojáci, a tak jsou souboje téměř na denním pořádku.
V armádě císaře Napoleona I. volí vojáci mezi kordem, pistolí a šavlí. Soupeři si musejí obstarat alespoň dva sekundanty. Jsou to nutní svědkové, kteří většinou pocházejí z okruhu přátel rozkmotřených vojáků. Souboj může být ukončen první kapkou krve, ale také smrtí jednoho ze zúčastněných.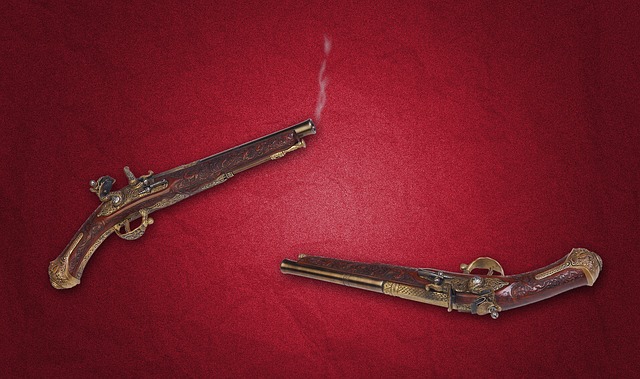 Životy mohla zachránit omluva
Souboj probíhal podle toho, jaká urážka byla do tváře uraženého vmetena. Urážka se rozlišovala na tři kategorie:
1. Jednoduchá– mohla vzniknout pouze z nezdvořilosti.
2. Nadávkou– mohl být uražen přímo přítomný voják (či šlechtic) nebo někdo z jeho blízkých.
3. Úderem– to bylo zlé.
Někdy se vyvolal souboj pomocí rukavice, kterou plácl jeden druhého přes tvář. V prvních dvou případech se mohlo ještě souboji zabránit, pokud prostřednictvím sekundanta došlo k omluvě. V případě urážky úderem se většinou omluva nekonala. Souboje měly svá pevná pravidla. V podstatě existovaly dva druhy.
– Souboj s pevným stanovištěm– na povel na sebe stříleli soupeři v daném pořadí. Většinou začal uražený, ale někdy se i losovalo.
– Souboj s pevným stanovištěm a volným výstřelem– soupeři se k sobě postavili zády. Na povel se oba otočili a vystřelili. Každý mohl vypálit v jakýkoliv okamžik.
Souboj většinou končil prvním výstřelem.